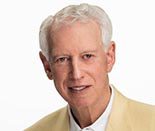 Please join us for our first Facebook Live of 2022 with Dr. Neal Pollack, D.O., F.A.A.N. on Thursday, January 27th at 7pm Eastern at facebook.com/rsdsa.
Dr. Pollack is a Board-Certified Neurologist and Director of Neurology & Pain Treatment Ltd. in Milwaukee, Wisconsin. He is a Fellow at the American Academy of Neurology, a Fellow at the American Academy of Disability Evaluating Physicians and is a State of Wisconsin Neurological and Orthopedic Disability Examiner.
Dr. Pollack will be referencing principles and practices from his new book Pain Relief is Only One Call Away: An interactive book enabling contact with a pain specialist.
He will also be illustrating pain treatment techniques with an RSD patient.
Following his presentation there will be ample time to ask questions.
Don't forget: If you miss one of our Facebook Live sessions, you can always watch the replay on the RSDSA YouTube Channel as we do record each one.
If you have a question that you would like him to answer, send us an email at info@rsds.org.
Date: Thursday, January 24, 2022
Time:  7:00 pm (EST)