Dr. Steven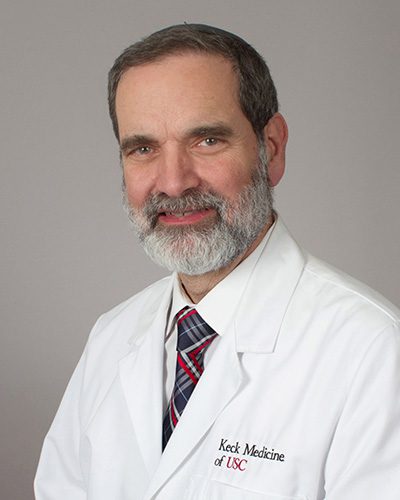 Richeimer holds the academic position of Professor of Clinical Anesthesiology and Psychiatry & Behavioral Sciences at Keck School of Medicine at the University of Southern California (USC) in Los Angeles where he is Director of the USC Masters Degree and Certificate programs in Pain Medicine. These online programs are available to all clinicians. In addition, Dr. Richeimer is Chief, Division of Pain Medicine at USC and Director of the Norris Cancer Hospital Pain Management. He is triple board-certified in the fields of anesthesiology, psychiatry, and pain medicine.
From the University of California San Francisco, School of Medicine, Dr. Richeimer earned a Medical Degree. After finishing medical residencies at the University of California, Los Angeles in psychiatry and anesthesiology, Dr. Richeimer completed his pain management training at Harvard's Beth Israel Hospital in Boston. Dr. Richeimer then went on to become the Director of Pain Management at the UC Davis Medical Center where he established a national reputation for his comprehensive, multidisciplinary approach.
Dr. Richeimer is a member of the American Society of Regional Anesthesia, American Society of Anesthesiologists, International Association for the Study of Pain, and American Medical Association.
Dr. Richeimer has published many books and articles in peer-reviewed journals. This doctor is dedicated to using the full scope of medical science to provide personalized, effective care.
If you have a question that you would like him to answer, send us an email at info@rsds.org.
Date: Wednesday, March 24, 2021
Time:  7:00 pm (EST)
Location:  com/rsdsa– from your computer, tablet, or phone. The video will be pinned to the top of our page.

You do not need a Facebook account to view this live event. If you don't have an account you will not be able to ask questions.
If you miss the live event it will be available on Facebook via our "Live" video tab. You can re-watch it on mobile and desktop.
Thank you for attending our three Facebook Live presentations. All of the videos can be viewed on from the RSDSA website here or on our YouTube channel.