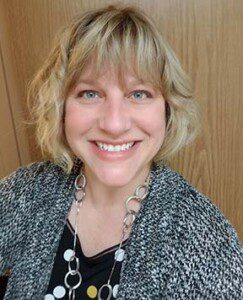 Join RSDSA for our next Facebook Live with Leanne Cianfrini, PhD on Thursday, July 28th at 7:00p Eastern as she discusses caregiving for individuals with a chronic disease.
Dr. Cianfrini completed her PhD in Medical (Clinical) Psychology at the University of Alabama at Birmingham. Following a predoctoral internship and postdoctoral pain psychology fellowship at the University of Florida Health Sciences Center, Dr. Cianfrini returned to Birmingham, Alabama to work for The Doleys Clinic, a privately owned outpatient pain management clinic.
After 14 years as Program Director of an interdisciplinary pain management program and supporting an outpatient chronic opioid therapy clinic, Dr. Cianfrini moved to beautiful BC in December 2019 to become part of a vibrant team to support injured workers in their recovery and rehabilitation.
Dr. Cianfrini has spoken extensively at national scientific conferences and regional workshops, is Past President of the Southern Pain Society, and has been a lead author on a book and several book chapters about the role of psychology within pain management teams. She is passionate about the interdisciplinary approach to promoting a client's wellbeing, function, and quality of life. Her clinical interests include a focus on positive psychological factors such as resilience, post-traumatic growth, use of humor, and intentional gratitude in recovery.
If you miss one of our Facebook Live sessions, you can always watch the replay on the RSDSA YouTube Channel.