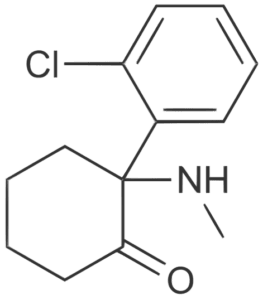 Written by Guest Blogger Allison Wells, MD
Dr. Wells shares her take on ketamine treatment information for CRPS. She offers insight to what she thinks works best, the effects CRPS can have on a person, and the impact of infusions. Please note that this is Dr. Wells' opinion and we advise that all members of the CRPS community consult with their doctor about the best options for them.
CRPS / RSD can cause intense, chronic pain and can be debilitating. Many CRPS patients have lost jobs, friends and family relationships due to their illness. Many have been forced to give up activities they love and most also suffer with anxiety and depression related to their condition. Physicians and researchers are still puzzled by what causes this disease and how to treat it. There are relatively few treatments that successfully help alleviate the pain.
As of right now, there is no apparent cure – sustained relief can be hard to find. Fortunately, ketamine can provide fast relief for many patients and an ongoing series of IV ketamine infusion treatments can provide sustained relief in many cases.
We don't entirely know how ketamine infusions help relieve pain for many suffering from CRPS. The current hypothesis is that the disease is principally neuropathic, or caused by the neurons in the nervous system themselves. CRPS may decrease the threshold that would prevent a pain signal from being sent and therefore increase the pain signals sent by the nerves.  Scientists believe that ketamine treatments may act on the neurons to reduce nerve self-stimulation and to increase the threshold for sending signals – which means less pain signals sent.
The FDA indication for ketamine is for use as an anesthetic agent. But there are substantial numbers of clinical trials and case studies showing that CRPS patients experience greatly reduced pain scores after treatment with ketamine. At Lone Star Infusion we see that after a short series of 2 or 3 four-hour infusions, patients often describe a reduction of pain symptoms from an 8 out of 10 to a 2 or 3 out of 10. Patients can often maintain this difference for years with regular boosters. Most of our patients have decreased or stopped their narcotic usage and many have regained the ability to have meaningful hobbies or careers.
We work with our patients to determine treatments and frequencies that will work best for them. For chronic pain conditions, like CRPS, we often see patients for four-hour high-dose infusions on an as-needed basis. Treatment regimens can vary, but a common course of treatments may be two to three treatments to begin with and then one or two treatments every other month to manage symptoms. We have some patients who are maintaining their results with as little as a 1-hour infusion every 8 weeks, although this is after many years of treatment. We work with patients to tailor the treatments to their needs and their response to the treatments.
Sometimes patients will schedule a 1-hour infusion to see if their pain is responsive to ketamine. This is definitely a more cost-effective option, but most patients will not achieve sustained and dramatic improvements with the shorter infusions. Generally, the higher the dose and the longer the infusion, or the more frequent the infusions, the greater the pain relief and the longer the duration of pain relief. In general, studies to date appear to show, and clinical results appear to support, that for treating CRPS the more ketamine given the more effective the treatment. The limiting factor really becomes the time and expense.
During a high dose infusion – around 2mg/kg/hr – the patient will be very sleepy and may even need oxygen supplementation. Most patients will require medication for nausea and also for sedation to prevent odd dreams or hallucinations while receiving the ketamine. We manage the side effects and monitor patients carefully during the infusions. Ketamine is a very safe drug when used properly, but should be administered by appropriate professionals with relevant training, experience and equipment – in the state of Texas ketamine infusions can only legally be administered by a physician or a nurse anesthetist.
At Lone Star Infusion our treatments are administered on an out-patient basis in private rooms at our office in West Houston personally by a physician – a board-certified, licensed anesthesiologist. We strive to provide the best possible evidence-based and physician-administered medicine.
For pain infusions we provide one-hour infusions or four-hour high-dose infusions. We provide infusions on Wednesdays and Saturdays and we typically have availability within a week to two weeks of a request for scheduling. The longer infusions – which require patients to spend 6 or 7 hours in the office – can require scheduling further out.
While we continue to work towards accepting insurance, insurance companies do not reliably reimburse for the full cost of the treatments and we do not accept insurance – patients may pay with cash and major credit cards at the time of treatment. We provide documentation for patients who wish to pursue reimbursement directly from their insurers. UHC and Cigna have reimbursed some patients, Aetna and BCBS have been more difficult.
Please contact us at any time if you would like to discuss treatments or have any questions. More information is also available at lonestarinfusion.com.
CRPS is a terrible condition. Ketamine probably can't cure this disease- it is still only a palliative treatment as far as we know, but with many more good days than bad, patients can start to reclaim their lives, careers, interests, and relationships.
About Me, Dr Allison Wells: I started Lone Star Infusion to provide infusion therapies for depression, PTSD, CRPS, neuropathic pain conditions and more – focused on ketamine infusion therapy and focused on Houston and surrounding areas of Texas. I am a licensed, board-certified anesthesiologist. I am passionate about being a partner in helping people feel their best with evidence-based medicine.
An Important Disclaimer: The information in this and other blog posts represents my informed opinion or the opinion of others, and does not constitute medical advice and should not be relied upon to make decisions regarding medical care. To address the specific details of your medical conditions and treatments please speak with your doctors.