Written by Shannon Schildt-Leidig for the RSDSA blog.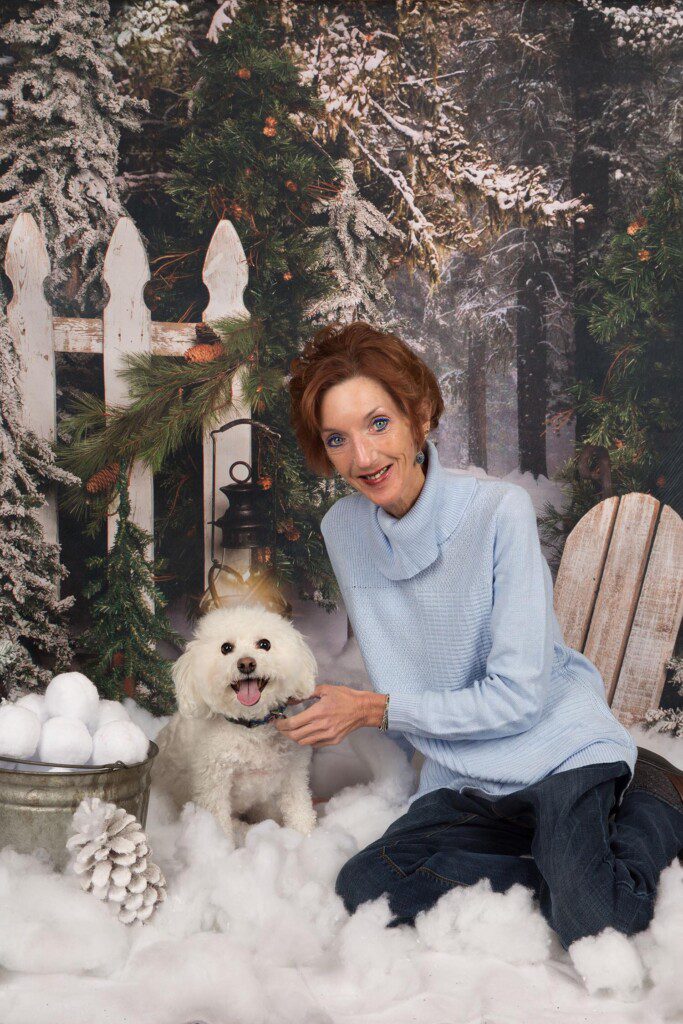 Anyone who knows me knows what a huge lover of music I am – and that any time I am in the car it is either on the Broadway or Classical channels; though, when it is football season I tend to listen to ESPN. However, there was a day when I was in the car and the programming on the channels I normally listen to did not fly so I turned to a local radio station and I heard this upbeat song and I liked it (major rarity!) – but I did not find the name of it – so after I got home I went to my friend Google and looked up the radio station's playlist and found the song and immediately went to iTunes and found the song – and oh my gosh it was the perfect tune if ever I have heard one – "Don't Give Up on Me" by Andy Grammer from the movie Five Feet Apart. This song packs such a powerful punch that we should not give up ~ no matter what we are going thru, in the good days, bad days, storms with raging winds and pounding rain to windy biting cold days with snow coming at you, days when you literally do not know where to go or who to turn to – and you feel like giving up, don't – as there is always someone to stand by you and help pick you up and fight your battles with you!
I can honestly say that in my almost 30-year battle with this beast known as RSD, now known as CRPS, the past two years have been pure HELL – no other way to say it or to describe it.  The days become nights and nights become days ~ I have no idea how to navigate this course of life anymore as my life as I knew it has been turned upside down and inside out – with so many twists and curves along the way – I literally feel as though I fell down a rabbit hole while on the way to a tea party and got caught up in an eye of a hurricane not knowing if I was going to come out. I feel so bad for my parents and sister and those friends who have stuck by me as nobody knows what to say or how to be. There were many days I wanted to GIVE UP. My parents and sister would not let me nor would some very special people in my life like my dear friend Marilyn and her husband Bill and my amazingly wonderful friend Laura. These folks have stood by me through thick and thin, wind and rain, and through fiery hellish nights. They would not allow me to give up. And why? They know what it is like to battle and fight, as they have had their own share of medical battles, but they fought their way through the dark times and helped me fight too.
I will never forget the night I met Marilyn as my church choir was getting ready to warm up for their Christmas cantata and a member came to me and said he had a friend who had the same condition I had. I was like knock me over with a feather – really?!  So prior to warming up the choir we talked and I said that I would be willing to do anything to help them battle this beast. That night began a 13-year friendship with Marilyn and her husband Bill. When they say they get it and understand they mean it as they are going through this same RSD storm. We talked by email and phone and then Facebook though never meeting each other face-to-face until a few weeks ago. It was truly an extra special day when we finally met as we have walked the RSD journey together. They have such a special place in my life and in my heart.
Another special person who has weathered her own share of storms is my good friend Laura. We worked together and it was so good knowing there was someone at work who knew what it was like to have a chronic condition and how there are times you have to adapt to life rather than life adapting to you, knowing you want to be with people your own age and being out; however, your body betrays you and keeps you from doing all that you want to do. You literally become a prisoner of your own body. My latest saying is, "my head may say go, but my body says no". Laura gets that and understands all too well as she has been battling diabetes for years and has had a kidney/pancreas transplant. Laura gets it though and has always stood by me, even though there is a distance in miles there is no distance in our friendship. We pick each other up when we are down as we truly get it!
I am thankful and blessed to have my parents and sister in my life. I am also very blessed to have many people in my life who have stood by and helped me. Laura as well as Bill and Marilyn have stood by my side and have not let me give up, and that is a huge part of the battle.  When you feel like giving up, listen and sing out loud to the song by Andy Grammar and take the words to heart!
"Don't Give Up on Me"
And I will hold, I'll hold onto you
No matter what this world will throw
It won't shake me loose
I'll reach my hands out in the dark and
Wait for yours to interlock
I'll wait for you, I'll wait for you
'Cause I'm not givin' up
I'm not givin' up, givin' up, no, not yet (Not yet)
Even when I'm down on my last breath (Last breath)
Even when they say there's nothin' left (Nothin' left)
So don't give up on
I'm not givin' up
I'm not givin' up, givin' up, no, not me (Not me)
Even when nobody else believes (Believes)
I'm not goin' down that easily
So don't give up on me
Please consider making a donation to RSDSA today!