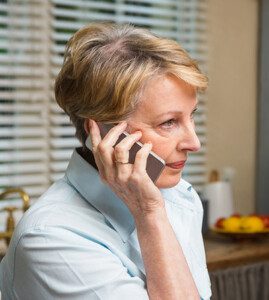 Members of the RSDSA Community have started support groups throughout the United States. Some meet in person at a member's home or another local venue. Others meet online or via Zoom.
You will find the groups welcoming to new members. They understand what you are going through. The environment is generally positive and solutions-oriented. You'll learn new coping strategies and benefit from the experience of others. You'll also likely find that you have much to contribute the group in return.
Peruse the list of groups below, which you can access by state. You may also want to consider starting a group in your area.
If you do not find a support group that fits your needs please contact Pam Kientzler.
Start a Support Group | Support Group Facilitator Library | Support Group Grant Program | International
General
Alabama
Mobile
Gulf Coast RSD/CRPS Support Group
Phone and Email Support Only
Contact: Tanya Crawford
RSDSA Registration Number: 25704
Tel: 251.680.8495
Email: tecrawford11@gmail.com
Alaska
There are currently no support groups in Alaska. Please reach out to us if you are interested in starting a group. Find an online support group here.
Arizona
There are currently no support groups in Arizona. Please reach out to us if you are interested in starting a group. Find an online support group here.
Arkansas
Little Rock
Power Over Pain
Debbie and Barbara offer phone, email, and Facebook Support
Contact: Debbie
RSDSA Registration Number: 12873
Tel: 501.240.2209
Email: painstopshere@yahoo.com
Contact: Barbara
RSDSA Registration Number: 836
Tel: 501.681.8970
California
Burbank
Leeza's Care Connection Caregiver Support Group
For Grace partners on this monthly support group for those who are caregivers for someone in pain and other health issues. The group is led by a professional facilitator and is free to attend (though there is a $4 hospital parking fee.) Meetings will be held at Leeza's Care Connection at Providence Saint Joseph Medical Center, 501 South Buena Vista St., Burbank, CA
Contact: To RSVP, please contact Holly Tyrer
RSDSA Registration Number: 32418
Tel: 818.847.3686
Email: Holly@leezascareconnection.org
Website: forgrace.org/get-involvedshare-your-story/share-your-story/
Costa Mesa
Orange County CRPS Survivors & Caregivers Support Group / Pain Connection
Meetings are the 2nd Tuesday of the month at 11 am – 1 pm at the Board & Brew, 3030 Harbor Blvd., Costa Mesa, CA 92626
Please contact Kristie for registration information before attending the first meeting. This is a peer to peer support group!
Contact: Kristie McCurdy, MSN, RN, CPN
RSDSA Registration Number: 24110
Email: crpssurvivorsoc@gmail.com
Northern California
RSD/CRPS California Support Community
Los Altos
Living with CRPS Support Group
We are a support group that include topics we all deal with and also education. If you just want someone to talk don't hesitate to call or send an email. The group will meet on the 2nd Wednesday of the month at 12:00 pm. Location: 1925 Laver Court, Los Altos
Contact: Steffeny Termain
RSDSA Registration Number: 34119
Cell: 605.465.9650
Email: steffenytremain@icloud.com
Contact: Diane Birmingham at dianebir@me.com
Los Angeles
USC Chronic Pain Support Circle
The USC Support Circle will be held the 3rd Thursday of each month from 2 pm – 3 pm to provide support, exchange information, provide education, resources, and tools for people dealing with chronic pain in a safe and caring atmosphere. There will plenty of street parking close to the facility. Please feel free to bring anything that will help you be comfortable. Refreshments will be provided.
Please RSVP at least 1 day prior to each meeting to cpsc.usc@gmail.com.
Location: USC Occupation Therapy Faculty Practice, 1640 Marengo Street, Suite 500, Los Angeles, CA
Contact: Lindsey Reeves, OTD, OTR/L, Assistant Professor of Clinical Occupational Therapy
Occupational Therapy Faculty Practice
Los Angeles and West Los Angeles
LA and W. LA Support Group – Learning to Live with CRPS
Meetings are Monday, 10:00 to 11:30 am. Please call to RSVP if interested in attending a meeting. Location: Semel Institute Building, Westwood Plaza. Room C8-639 (between Leconte and Charles E. Young at the UCLA Medical Plaza).
Contact: Evelyn Poplawski, MA, LMFT – CRPS 19 year survivor
RSDSA Registration Number:  5546
Tel: 818.554.9599
Email: crpspaingroup@gmail.com
Marin County
Marin County RSD/CRPS Support
Reflex Sympathetic Dystrophy/Complex Regional Pain Syndrome support group in Marin County and the whole Bay Area. Not much is known about this rare condition and all we can do is help each other. Click here for their Facebook group.
Pasadena
HopeKeepers Chronic Pain & Illness Support Group
Meets bi-weekly Virtually. To join the group please contact Suzanne.
Contact: Suzanne & Steve Hogren
RSDSA Registration Number:  25738
Email: lily105@aol.com
San Diego
San Diego RSD/CRPS Hope 4 Cure Support Group
Meetings will be the 3rd Saturday of the month at 1:00 pm (PT). Most meetups are at Panera Bread, 5620 Balboa Avenue, San Diego, however we may have events and invite guest speakers at a different location. Please contact either Irina or Rebecca for meetup details.
Contact: Irina Lockwood-Devries
RSDSA Registration Number: 29527
Tel: 858.366.3991
Contact:  Rebecca Eidson
Tel:  619.244.4876
Email: rsdhope4cure@gmail.com
San Fernando Valley
San Fernando Valley Support Group
Meetings will be held in various cities in the San Fernando Valley. Please contact Stephanie directly for meeting information and time.
Contact: Stephanie Shapiro
RSDSA Registration Number: 30437
Tel: 818.207.4602
Email: SFV.RSD_CRPS2016@yahoo.com
Simi Valley, CA
Ventura County CRPS/Other Chronic Pain Support Group
Phone Support Only
Contact: Suzanne Wilkinson
RSDSA Registration Number: 22129
Tel: 707.365.6435
Email: socalsuzplexus@aol.com
Southern California
RSD/CRPS Southern California Support Group
Templeton
CRPS/RSD Support Group
Meetings are the 3rd Tuesday of the month from 3-5 pm.
Location:  Atascadero Library – O'Grady Room, 6555 Capistrano, Atascadero, CA 93422
Can't make the meeting, Suzanne also offers telephone and email Support
Contact: Suzanne Miller
RSDSA Registration Number: 19438
Cell: 805.704.5970
Email: suzanne.miller@ymail.com
Vacaville
Phone and Email Support
Contact: Jo Hewitt
RSDSA Registration Number: 22072
Tel: 707.365.1228
Email:  bikejo24@aol.com
Colorado
Denver
Denver Metro CRPS Support Group
At this time the group will only have virtual meetings. Please contact the Support Group leader for dates and times.
The next meeting Denver CRPS Support group meeting will be canceled and rescheduled for a later date. Arvada Library (Meeting Room) at 7525 W. 57th Avenue, Arvada, CO. The Library telephone number is 303.235.5275. If you interest in attending, please contact Bob at the email address below. Any question regarding the meeting please contact Bob Lane or visit their Facebook Page for more information.
Contact: Bob Lane
RSDSA Registration Number: 31032
Tel: 609.922.7054
Email:  rllane104@gmail.com
Connecticut
Cos Cob and Milford
CRPS Supports Groups of Connecticut
Meetings will be held the 1st week of each month. Cos Cob will meet Thursdays at 6pm, and Milford will online via zoom. For details and to attend a meeting please contact Rebecca.
Contact: Rebecca
RSDSA Registration Number: 34998
Tel: 860.470.6804
Email: CRPSGROUPCT@gmail.com
Meriden
Circle of Friends
New Group for Phone Support Only
Contact: Sabrena Dixon
RSDSA Registration Number: 24343
Tel: 203.519.8782, Cell: 203.935.6998
Email: sabrenaadxn@yahoo.com
Middletown
New CT Chronic Pain Support Group
U.S. Pain Foundation support group for Connecticut residents living with chronic pain. The group meets the third Wednesday of the month from 1 pm- 2 pm at U.S. Pain's headquarters at 670 Newfield Street, Suite C, 2nd floor (elevator lift) in Middletown. Please check the website below the day of the meeting for last minute cancellations due to inclement weather or chronic pain/illness..
Contact: Lori Monarca, executive office director and director of the ambassador program
Email:  lori@uspainfoundation.org

Contact: Wendy Foster, senior advocate, will lead the meetings
Email: wendy@uspainfoundation.org
Website: uspainfoundation.org/news/ct-support-group-launching/
RSDSA Registration Number: 13491
Delaware
There are currently no support groups in the Delaware. Check surrounding states for support groups. Please reach out to us if you are interested in starting a group.

Top of Page
District of Columbia
There are currently no support groups in the District of Columbia. Check surrounding states for support groups. Please reach out to us if you are interested in starting a group. Find an online support group here.
Florida
Bradenton
Teen Support Group
For teens living with CRPS around the country. Alexi's meetings initially will be over the phone, Skype, or IM. For more information contact Alexi.
Contract: Alexi Stoev
Registration Number: 35681
Tel:941.900.5309
Email:  astoev34202@gmail.com
Fort Myers
RSDSA/ACPA Chronic Pain Support Group
New Support Group
This group will meet the 1st and 3rd Monday of the month on Zoom. After 1/1/2021 the meetings will be on the 1st (in person and Zoom) and 3rd Thursday (Zoom only). The location for the meetings are at the New Hope Presbyterian church, 10051 Plantation Road, Fort Myers, FL 33966.
Contract: Patricia Mehaffie
RSDSA Registration Number: 38342
Tel: 610.207.0624
Email: painhelpfortmyers@gmail.com
Jacksonville
Tales of the CRPS
Tales of the CRPS no longer will be meeting monthly. They will have quarterly events that are announced and publicized on Tales of the CRPS Facebook page. Anyone can request to become a member of the Facebook group to see when these events will take place and get information.
Contact: Anita Davis, PT, DPT, MSM, D-AAPM
RSDSA Registration Number:  8934
Tel: 904.345.7259
Email: anita.davis@brookshealth.org
Naples
Pain Help for CRPS/RSD and Other Chronic Pain Conquerors
In person meetings postponed due to COVID, feel free to reach out for questions and help
Meeting replays are available here
Sign up to be on the support group list via https://supportgroup.kristioen.com
Contact: Kristi Oen
RSDSA Registration Number:  35623
Tel: 630.740.0312
Email: kristioen123@gmail.com
Join the Facebook Group
Ocala
Email support only
Contact: Nancy Carp
RSDSA Registration Number: 1756
Email: imnancee@gmail.com
Palmetto
Contact: Lana Baus
RSDSA Registration Number:  32427
Tel: 941.592.1968
Email: lb113068@gmail.com
Facebook: facebook.com/lana.lundebaus
Vero Beach
RSD Support Group of the Treasure Coast
Phone Support Only – 10 am to 10 pm
Contact: Liz Radloff-Martin
RSDSA Registration Number: 2118
Tel: 772.778.2777
Email: Lizrsd1@comcast.net
Georgia
Metro Atlanta Area
CRPS/RSD, Chronic Illness & Pain Support / Empowerment Group
We meet both virtually AND now in-person again every 6-8 weeks. We also have special guests and group activities on occasion. Spouses/Caregives are always welcome too! Peer Counseling/Advocacy is also available via phone by appointment (no charge). Thanks!
Contact: Melissa Wardlaw
RSDSA Registration Number: 18023
For additional info, and link to our Facebook group, please contact us by email: CRPSAtl@gmail.com
Rome
Phone and Email Support Only
Contact: Felechia
RSDSA Registration Number: 12522
Tel: 678.901.0213
Email: sheref460.777g@gmail.com
Hawaii
Hawaii
Oahu CRPS Support Group
Bi-monthly meetings. Date and Time are posted on Facebook
Website: crpshawaii.org
The group is also on Facebook
Contact:  Jenny Picciotto
RSDSA Registration Number: 22542
Email: info@crpshawaii.org
Kailua-Kona
RSDS|CRPS Association of Hawaii RSDSA
Email, phone support or one-on-one support at her office
Contact: Tina Mohr, LMT
RSDSA Registration Number:  35732
Tel:  808.960.0918 or 808.325.0370
Email: tinapliuramohr@gmail.com
Idaho
There are currently no support groups in Idaho. Please reach out to us if you are interested in starting a group. Find an online support group here.
Illinois
Buffalo Grove
Midwest RSD/CRPS Support Group
A virtual safe place for all of the Midwest RSD/CRPS sisters and brothers to gather. If you live in Illinois, Indiana, Iowa, Kansas, Michigan, Minnesota, Missouri, Nebraska, North Dakota, Ohio, South Dakota, Kentucky, Wisconsin or anywhere in the United States join us today! We host regular virtual meetings and virtual educational sessions. Potential members need to register on the website ggpainadvocacy.com with your name and email, then request to join the closed group. The requests includes a few questions about themselves, as we are HIPPAA protected. Those request are directed to Gracie.
Contact: Gracie Bagosy-Young
RSDSA Registration Number:  25430
Email: gracie@ggpainadvocacy.com
Website: ggpainadvocacy.com
Elk Grove Village
Illinois RSDS Association
Meets 2nd Sunday, 2 pm to 4 pm
Conference Room 1 (please confirm the room at the front desk)
Alexian Brothers Hospital, 800 Biesterfield Rd.
Contact: Edwina Schaeffer
RSDSA Registration Number: 3486
Tel: 630.665.0717
Round Lake
Pain Specialists of Greater Chicago
Phone / email support
Contact: Joy Thornborough
604 Nippersink Ave, Round Lake, 60073
RSDSA Registration Number: 2574
Tel: 847.201.8957
Email: joy2u4ever@yahoo.com
Website: painchicago.com
Indiana
Fort Wayne
Meetings and phone support. Call for meeting information.
Contact: Mara Gerke
RSDSA Registration Number: 14286
Tel: 800.728.2425
Email: askmara@gmail.com
Northern Indiana
Phone support / Facebook group – New Facebook link available shortly
Contact: Julie Osborne Brock
RSDSA Registration Number: 25676
Tel: 219.779.0204
Email: jewlzbrock67@gmail.com
Iowa
Cedar Falls
Iowa CRPS Support
Meeting will be online and alternating locations. The meeting will be held the 1st and 3rd Thursday of the month at 4 pm Central time.
For meeting information please look on the Iowa CRPS Support page on Facebook or call for information.
Contact: Lisa VanAllen
RSDSA: Registration Number:  33038
Tel: 319.551.1414
Email: drlisavanallen@gmail.com
Facebook: facebook.com/groups/IowaCRPS/
Kansas
There are currently no support groups in Kansas. Please reach out to us if you are interested in starting a group. Find an online support group here.
Kentucky
Northern Kentucky RSD Chapter
Phone and Email Support Only
Contact: Alyce F. Rowland
RSDSA Registration Number: 32417
Tel: 859-743-8204
Email: lifewrsd@aol.com
Leitchfield
South Central KY RSD Support Group
Meets 1st Tuesday at 1 pm CT
Lobby of Twin Lakes Regional Hospital
Leitchfield, KY 42754
Contact: Carolyn Clemons
RSDSA Registration Number: 500
345 Hopewell Rd., Caneyville, KY 42721
Tel: 270.879.4023
Email: cpc345@windstream.net
Louisiana
New Orleans / Kenner
Learn More About RSD and CRPS
Kim is available for Phone/Email/Facebook Support
Contact: Kim Gaudet
RSDSA Registration Number: 12257
Tel: 985.400.5014
Email: kimgaudet20152@gmail.com
Lafayette
Cajun Angels on Fire
New Group
Contact: Brandy Romero
RSDSA Registration Number: 21843
Cell: 337.254.9045
Email: kbromero@bellsouth.net
Shreveport
New Group
Contact: Jerry Pond
RSDSA Registration Number: 14761
Tel: 318.222.5573
Email:  jpond@bellsouth.net
Maine
Harrison
Southern Maine
Chronic Pain Support Group
Meets 1st Thursdays, 6:00 to 7:30 pm Hospitality Room of The Pines in Ocean Park, Maine.
Contact: Evelyn, Tel: 207.937.5020, or
Contact: Jane, Tel: 207.934.4189
Email: supportgroup@gwi.net
Website: painsupportgroup.org
Maryland
New Market Maryland
Maryland RSD/CRPS Support Group
Meetings – TBD
Facebook (This is a closed group so you need to ask to join):  facebook.com/groups/MarylandCRPSsupport/
Contact: Samantha Turner
RSDSA Registration Number: 28700
Tel: 707.410.7142
Email: sturnercrps@gmail.com
State-wide
RSDS Support Group of Southern Maryland Hospital Ctr
Meetings – (call for dates)
Contact: Tony Powell
RSDSA Registration Number: 17731
Tel: 301.645.0786
Email: tracy_powell@comcast.net
Massachusetts
Arlington
Arlington Chapter of the American Chronic Pain Association
At this time the group will only have virtual meetings. Please contact the Support Group leader for dates and times.
Meetings are free and open to anyone living with chronic pain.
Meets 2nd Friday of the month from 11 am to 12:30 pm at the Arlington Robbins (main) Library, 700 Mass Ave., Arlington, MA
In the ground floor Community Room. When that location is unavailable, we will meet at an alternate location in Arlington
Click here for a Meeting Schedule
Contact: Cindy Steinberg
RSDSA Registration Number: 13820
Tel: 781.652.0146
Email: groupleader@chronicpainsupportboston.org
Website: arlingtonacpa.org/index.php
Michigan
Facebook Group
RSDS/Michigan RSD/CRPS Support Group
This is a support and information sharing group for people who live in Michigan who have been diagnosed with RSD / CRPS or their immediate family members/care givers.
This is a private group and will need to join the group facebook.com/groups/304438769717554
Grand Rapids
RSDS/Chronic Pain Support Group of Grand Rapids
Email / Phone Support Only
Contact: Cliff Mulder
1259 Diamond NE, Grand Rapids, MI 49505,
RSDSA Registration Number: 2598
Tel: 616.364.4014
Email: armynavy61@yahoo.com
Contact: Jean Arp
2446 Eden, SW, Wyoming, MI 49509
Tel: 616. 534.9281
Muskegon
Cold Burnings CRPS and Chronic Pain
Meetings will be the 4th Thursday of the month starting January 25, 2017 from 6 pm – 7:30 pm
Location: Health West, 376 E. Apple Avenue, Conference Room B, Muskegon, MI
Contact: Steph Umlor
RSDSA Registration Number: 33829
Tel: 231.766.1799
Email: stephumlor.crps@gmail.com
Minnesota
Twin Cities South
Republic
Hands Helping Hands
Mail or Phone Support ONLY
Contact: Patti Truckey,
RSDSA Registration Number: 35801
Address: 789 Kloman Avenue, Republic MI 49879
Tel: 906.376.8464
Email: painiacs@yahoo.com
Twin Cities South
Minnesota RSD Support Group
Open to everyone with CRPS, affected by or interested in learning about RSD/CRPS
Meets 4th Saturday, noon to 2 pm
Savage Public Library
13090 Alabama Ave. S, Savage, MN
We also have periodic Family, Friends and Caregiver support groups separate from the RSD groups. Please contact Samantha for more information.
Contact: Samantha Lademann
RSDSA Registration Number:  32840
Tel: 952.220.4596
Email: gameswinner15@aol.com
Contact: Diane Keil
RSDSA Registration Number: 6982
Tel: 612.803.0417
Mississippi
RSD/CRPS on the Gulf
New Group – TBA – Meetings temporarily will be held at Joanna's home.
Contact: Joanna Blakeney
Address: 14150 Millie Street, Diberville, MS
RSDSA Registration Number: 27639
Tel: 228.861.8632
Email: aesopfab@yahoo.com
Missouri
St. Louis, St. Charles and the Greater Missouri Region
Missouri and Metro East Illinois RSD/CRPS Support
Support for individuals in the State of Missouri and Metro East Illinois affected with or by RSD/CRPS a neuroinflammatory
disorder. This is a Facebook-based support group. Please see below for the Facebook link.
Contact: Dan Kaatman
RSDSA Registration Number: 14007
Facebook: facebook.com/groups/MissouriRSDCRPSsupport/
Missouri Statewide
Missouri RSD/CRPS Support
This is a place for those who have or those that have loved ones with CRPS/RSD to come for help and support in a safe loving environment. This is an online Facebook Group and will occasionally meet in person at different locations across Missouri.
Contact: Paula Popeko
RSDSA Registration Number: 39262
Facebook: facebook.com/groups/247051575497850/?ref=share
Montana
There are currently no support groups in Montana. Check surrounding states for support groups: North Dakota, South Dakota, Wyoming. Please reach out to us if you are interested in starting a group. Find an online support group here.
Nebraska
Lincoln
CRPS/RSD Support Group
Meetings will be the 2nd Saturday of the month at 10 am.
Location: Colonial Heights Apartments Clubhouse in the Tierra Neighborhood in Lincoln, NB
Contact: Angie Jones
RSDSA Registration Number: 31484
Tel: 402.570.3888
Email: CRPSNebraska@gmail.com
Nevada
Carson City
Chronic Pain Anonymous 12-Step Meeting
Chronic Pain Anonymous is a 12-Step fellowship of men and women who share their experience, strength and hope with each other so that they may solve their common problem and to help others recover from chronic pain and chronic illness. The only requirement for membership in CPA is a desire to recover from the emotional, physical, and spiritual debilitation of chronic pain and chronic illness and a willingness to help others to do the same.
Saturdays at 12 pm
BHS Carson Tahoe Regional Health Care, Building B
W Williams St at N Minnesota Rd, Carson City, NV 89702
Contact: Chuck
RSDSA Registration Number: 22779
Email: aaforeme@gmail.com
New Hampshire
Nashua
Support Group for Teens with Chronic Pain
Meets the 3rd Thursday of each month at the Nashua Library, 20 Court Street, Nashua, NH. The group is professionally facilitated. Kristen also leads a phone group for adults on the 2nd Sunday of each month from 7 pm – 8 pm Eastern time.
Contact: Kristen McGraw
RSDSA Registration Number: 17316
Tel: 603.965.6838
Email: kristenscabin15@comcast.net
Spofford
New Group
Contact: Debbie Fisher
RSDSA Registration Number: 13192
Tel: 603.363.4569
Email: fisherthing2@yahoo.com
New Jersey
Hillsborough
Living with RSDS, Inc.
ZOOM Meeting are held the first and third Tuesday at 7:30 pm
The meeting is open to anyone with CRPS/RSD, family, friends, and others with chronic pain. (Professionals upon approval)
Contact: Sharon Weiner
RSDSA Registration Number: 3683
Address: 421 Courtyard Drive, Hillsborough, NJ 08844
Tel: 908.575.7737, Cell: 732.718.6978
Email: slweiner@hotmail.com
Website: livingwithrsds.com
Hoboken
New Group, contact Kurt for details.
In the Hudson County / NYC area (One 7-minute subway ride from Manhattan, and there are ferries and cabs available)
Contact: Kurt Bond
RSDSA Registration Number: 13298
Tel: 973.568.8078
Email: wipmm@optonline.net
Paterson
RSD and You Group of Northern NJ, Inc.
Meets 4th Tuesday at  7  pm
St. Joseph's Hospital, Barclay Room
703 Main St, Paterson
Contact: Jaclyn Drake
RSDSA Registration Number: 6933
Tel: 201.704.0963
Email: jaci81@optonline.net
Vernon
Contact: Tracey Vicedomini
RSDSA Registration Number: 10741
Tel: 973.823.0936
Email: tavcjv@embarqmail.com
Voorhees
South Jersey Support Group
Meets monthly on the last Thursday of the month, 6:30 pm to 8:30 pm. Please contact Sylvia for meeting location and to reserve your place.
The meeting is open to sufferers and their family and friends.
Contact: Sylvia Miller
RSDSA Registration Number: 35238
Tel: 856.304.7000
Email: sharepaininfo@gmail.com
Top of Page
New Mexico
Santa Fe
Contact: Nancy Boal
RSDSA Registration Number: 4123
Address: 59 Sunlit Dr, Santa Fe, NM 87505
Tel: 505.983.3036
New York
Ballston Spa
Misery Loves Company CRPS/RSD Support Group
Meeting will start September 1, 2022. The meetings will be held on Friday at 6pm at the Round Lake Library Malta Branch, 1 Bayberry Drive, Ballston Spa, NY.
Contact: Cynthia Mascaro
RSDSA Registration Number: 39879
Tel: 760.221.3347
Email: rsdcrpsadvocate2022@hotmail.com
Bellmore
CRPS (RSD) Association of NY State
Contact: Marsha Rothstein-Laino, RN
RSDSA Registration Number: 12956
Tel: 516.221.7220, Email: MarshaTheNurse@gmail.com
Binghampton
Chronic Support Group
Meets Tuesdays, 10 am to 12 pm at Denny's, 4024 Vestal Parkway, Vestal, NY
Contact: Corky Mott
RSDSA Registration Number: 20429
Tel: 607.655.2167, Email: dancork@echoes.net
Buffalo
RSD/CRPS Support Group of Buffalo & WNY
Meets 4th Mondays at 7 pm, Please note:  The Support Group does not meet in May, July or August.
St. Paul's Lutheran Church
4007 Main St. (1.5 blocks east of Eggert Rd), Eggertsville, NY
Contact: Lynda
RSDSA Registration Number: 20175
Tel: 716.337.3571 or Cell: 716.480.7424
Email: rosieo335@yahoo.com
Rockville Centre
Meetings will be held the 2nd Wednesday of each month in Rockville Centre, NY. For details and to attend a meeting please contact Rebecca.
Contact: Rebecca
RSDSA Registration Number: 34998
Tel: 860.470.6804
Email: CRPSGROUPCT@gmail.com
Suffolk County
Call for meeting location and time.
Contact: Irene Dixon
RSDSA Registration Number: 8496
Tel: 516.318.1325
Email: irene83149@aol.com
White Plains
CRPS Support Group / Phone Support – New Group
Meetings will start November 12, 2019. They will be the 2nd Tuesday of the month from 5:30 – 7:00 pm. Phone Support, please leave a message and calls will be returned on a weekly basis. Location: Burke Rehabilitation Hospital, 785 Mamaroneck Avenue, Building 8, Room 217 (Conference Room)
Contact: Ben Gilbert / Adeepa Singh, MD, FAAPMR
RSDSA Registration Number: 36920
Tel: 914.597.2331
Email: bgilbert@burke.org
North Carolina
Charlotte
CRPS/RSD Support Group
The group normally meets the 2nd Saturday of every month from 1:00 – 3:00 pm at Whole Foods, 7221 Waverly Walk Ave.,Charlotte, NC. During these COVID-19 times, we are meeting via Zoom. Please visit our website FightTheFlame.org for updates.
Contact: Beth Stillitano
RSDSA Registration Number:  7833
Email:  bethfighttheflame@gmail.com
North Dakota
Grand Forks
Contact: Shana
RSDSA Registration Number: 6591
Tel: 701.741.0073
Email: Pray4acure@gmail.com
Ohio
Cincinnati
RSD Painfree
Meets 3rd Wednesday from 7 pm to 8:30 pm
Pleasant Ridge Recreation Center, The Blue Room
5915 Ridge Rd., Cincinnati, Ohio 45213
Please show some love and support and let's make this happen for southwest Ohio. Email us if you would be interested in attending this group.
Contact: Cyndi and Patrick Ellis
Email: RSD180painfree@gmail.com
Columbus
Phone support only
Contact: Thomas Stevens
RSDSA Registration Number: 17427
Tel: 661-852-8173
Ohio RSD/CRPS Support Group
The Ohio RSD/CRPS Support Group is a multi-faceted group doing fundraisers, in-person meetings, providing ways for RSDSA support providers across Ohio to coordinate their own groups online, and communicate with members daily, actively supporting the Ohio Senate Bill 40, promote public awareness of RSD/CRPS by testifying at Senate hearings, speaking before the Ohio Board of Health and at universities, churches, and libraries.
Ohio RSD/CRPS is also active as a support group on Facebook. The group is private only for the purpose of protecting information online. Find "Ohio RSD/CRPS Support Group" on facebook.com/groups/OhioRSDCRPS/
Contact: Susan Diamond
RSDSA Registration Number: 10571
Tel: 440.265.1502
Email: sediamond57@yahoo.com
Facebook: facebook.com/groups/OhioRSDCRPS/
Dayton and Vandalia
Phone support
Contact: Cindy Lowe
RSDSA Registration Number: 2480
Tel: 937.898.1807
North Royalton
Ohio's Fire and Ice Angels
Meetings phone/email support
Meetings are one Sunday each month from 2:00 pm – 4:00 pm during warm weather. For meeting information go to the Groups Facebook page, or call Lynda.
Please contact Lynda Avallone for phone and email support.
Contact: Lynda Avallone
RSDSA Registration Number: 20738
Tel: 440.476.1359
Email: nonni7@icloud.com
Facebook: facebook.com/groups/623424151045313/
Warren
Mahoning Valley CRPS-RSDS Support Group
Meets 4th Tuesday  from 6:30 pm to 8 pm
(Call for location or leave name and number we will call you right back.)
Contact: Cindi Horkey
RSDSA Registration Number: 328
Tel: 330.469.5735 or 330.766.8664
Email: CindiHorkey626@aol.com, cindihorkey@yahoo.com
Contact: Carol Polan
Tel: 330.609.5028
State-wide
RSD of North West Ohio
Contact: Anita Boyer
RSDSA Registration Number: 15679
Email: rsdsupport@accesstoledo.com
Oklahoma
Oklahoma City
Oklahoma RSD/CRPS Support
Please join the Oklahoma RSD/CRPS Support Group page on Facebook
Contact: Tracy Jones
RSDSA Registration Number: 21546
Tel:  405.226.7837
Email: jonestra@yahoo.com
Ponca City
Phone support only
Contact: Vonda Goad
RSDSA Registration Number: 511
Tel: 918.738.4320
Oregon
Ashland
RSD/CRPS SUPPORT GROUP
Southern Oregonians diagnosed and living with RSD/CRPS…let's not go it alone!
A NO-FEE peer support group is available for others who, like you, are living with RSD/CRPS. For more information when the meetings are please email Elisa.
Contact: Elisa Friedlander
RSDSA Registration Number: 27642
Email: ElisaFriedlander@gmail.com
Eagle Point / Jackson County
Phone & Email Support
Contact: Jennifer Pena
RSDSA Registration Number: 15968
Tel: 541.531.6114
Email: jennapenagirl@gmail.com
Portland
CRPS Oregon
Meeting are held at the OHSU Waterfront, Room #6 Floor 3, 3303 SW Bond Avenue, Portland at 12 noon on the last Friday of the month.
Statewide
Facebook: facebook.com/CrpsOregon
Contact: Cathy DeVack
RSDSA Registration Number 30161
Tel: 203.490.9180
Email: cathyld59@yahoo.com
Phone Support
Contact: Federico Aquino
RSDSA Registration Number: 5307
Tel:503.890.7959
Email: tainomaya@msn.com
Pennsylvania
Allentown
Knock Out Pain
Due to the rapid advancement of the threat from Coronavirus and the fact that many of us are immune-compromised, I have decided to cancel the March meeting as well as all future meetings until otherwise notified. Location: Good Shepherd Rehab Tech Building Middle Conference Room, 850 South Fifth Street, Allentown, PA
Contact: Julian Phillips
RSDSA Registration Number: 28066
Tel: 610.360.2776
Email: julians.rsd@gmail.com
Camp Hill
Pennsylvania Harrisburg Chapter
Meets every Tuesday of the Month from 1 pm – 3 pm
Christ Presbyterian Church
421 Deerfield Road, Camp Hill, PA
Contact: Thomas Potter
RSDSA Registration Number: 22649
Tel: 717.503.9255
Email: trp22059@hotmail.com
Canton
Lycoming County RSD Support Group
Phone and Email Support Only
Contact: A. J. Moyer
16 Carlton St., Canton, PA 17724
RSDSA Registration Number: 1471
Tel: 570.673.5548
Email: arlamo1@frontier.com
Downingtown-Exton
Phone support
Contact: Sheree
RSDSA Registration Number: 17721
Tel: 610-857-5934
Green Castle
Phone support only
Contact: Cindy
RSDSA Registration Number: 17848
Tel: 717-262-8839
Email: cindyburgener@aol.com
Indiana
Meets 3rd Thursday from 6 pm to 7 pm
Indiana Regional Medical Center, Indiana PA
Contact: Jamie Brown
RSDSA Registration Number: 17013
Tel: 724.599.8341
Email: zoiemae@msn.com
Contact: Mrs. N.J. King (hospital contact)
Tel: 724.357.8135
Levittown
Due to CORVID-19 Kasia will not be holding in-person meetings until she finds a new meeting location. If you need support please either call or email her. 
Contact: Kasia Trott
RSDSA Registration Number:  32120
Tel: 215.285.2947
Email: myvoicewillbeheard@yahoo.com
Lewisburg
Phone and Email Support Online
Contact: Jenny Dye
RSDSA Registration Number: 1473
Tel: 570.649.5061
Email: jb_dye@yahoo.com
Luzerne County
RSD/CRPS Support Group of Luzerne County
Phone support only at this time, please check back for updates.
Contact: Tammy Tomchak
RSDSA Registration Number: 28040
Tel: 570.954.6294
Email: rsdcrpsluzernecounty@gmail.com
Monongahela
Monongahela Valley Support Group of Southwestern PA
Phone and Email Support Only
Contact: Paulette Anderson
RSDSA Registration Number: 1423
Tel: 724.929.9492
panderson_15438@yahoo.com
North Langhorn
This group is just starting
Contact: Tess Shore
RSDSA Registration Number: 17343
Tel: 215.962.8876
Email: tessshore@hotmail.com
Philadelphia
RSD Northeast Philly
This support group was founded in 2019. The group will meet the 2nd Sunday of the month from 1 – 2:30 pm via Zoom.  The link for the zoom meeting will texted after a brief voice call introduction.
Contact: Kimberly Pruno
RSDSA Registration Number: 31263
Tel: 732.908.0575
Contact:  Sara Heisler – Co-facilitator
RSDSA Registration Number:  29191
Tel:  215.718.5467
Email:  rsdphilly@yahoo.com 
Scranton/Wilkes-Barre
Scranton/Wilkes-Barre PA Support Group
Email and Phone Support Only
The Scranton Support Group is unable to continue regular meetings at this time however, will have phone/email support.
From November – May 1st you can contact Suzanne at 570.348.9743 and from May – November 1st please call 570.383.0578.
Contact: Suzanne O'Toole
RSDSA Registration Number: 1100
Email: ScrantonRSDGroup@cs.com
Souderton
Montgomery County RSD Support Group
We will be starting meetings in late September-May.
Please contact for resources, support, and information.
Contact: Stephanie Maberry
RSDSA Registration Number:  27177
Tel: 267.888.7599 (anytime)
Email: MontcoRSDsupport@verizon.net
Rhode Island
There are currently no support groups in Rhode Island. Please reach out to us if you are interested in starting a group. Find an online support group here.
South Carolina
Sumter
Provides phone and email support only
Contact: Donna Parker
RSDSA Registration Number: 12636
Tel: 803.468.7627
Email: dmparker1952@gmail.com
South Dakota
Aberdeen and Statewide
Brandy is interested in starting an in-person or online support group
Meetings will be held either on Monday or Tuesday and a time of day will be decided.  The meetings will be held at her home on 10 8th Avenue, N.W., Aberdeen, SD 57401
Contact: Brandy Christman
RSDSA Registration Number:  32801
Tel:  605.468.9085
Email: psw12_19_03@hotmail.com
Tennessee
Tennessee Statewide
Tennessee Pain Care for All Facebook Group
This closed group has been formed to share the experience of Tennesseans with any chronic pain diagnosis who are seeking pain care under Tennessee's current pain laws.
Group Admin: Terri A. Lewis, PhD, NCC
Facebook: Facebook: facebook.com/groups/219464761765372/
Eastern Tennessee/Loudon
Reflex Sympathetic Dystrophy & Chronic Pain Support Group Of Eastern Tennessee
Meeting at Christ Our Savior Lutheran Church
260 Wade Road, Loudon, TN
Meets Wednesdays at 6 pm
The group also has a  new Facebook Support Group
RSD/CRPS Friends and Caregivers Support Group of East TN
Contact: Suzy Holcomb
RSDSA Registration Number: 1951
Tel: 865.657.9052
Email: Suzy
Middle Tennessee and Fort Campbell Kentucky
RSD/CRPS Facebook Support Group
This is a local group with several non-local support members, family members of survivors, friends of survivors, nurses, doctors, physical therapists and members of other RSD/CRPS groups that can help network and share information regarding the latest treatment in their areas. This is a closed group.
Contact: Omega Ann Kimoto
RSDSA Registration Number: 17355
Email: outdoorsgirl427@gmail.com
Facebook: facebook.com/groups/tncrps/639587132723945/?notif_t=group_activitym
Texas
Austin/State Wide
Texas Support for RSD/CRPS Hub
Monthly Group Meetings Around the State / Texas CRPS Peer Support Chat Line 365
Bringing our family member's together with people just like them in their position. Education of RSD/CRPS. Knowledge is POWER! Advocate for yourself with knowledge! Support is also available on Facebook, email, phone, and in person. The Facebook Peer2Peer group is private, please message through the Facebook Page to join the group.
Contact:  Sunday James Dozier
Tel: 806.893.6083
Email:  texassupportforrsdcrps@aol.com
Facebook: facebook.com/TexasRSDsupport
El Paso
RSD Support Group for all Nations
The first meeting is tentatively set for November 5, 2017 at 6 pm. The meeting will be held at the El Paso Northeast SDA Church, 6035 Woodrow Bean/Transmountain Drive, El Paso, TX
Contact: Olga Quiroz
RSDSA Registration Number: 33147
Tel: 915.246.6575
Email: olgvnapt@aol.com
Houston CRPS Facebook/Twitter Support
Twitter @HoustonCRPS
Facebook Public Awareness Page: @HoustonCRPS
Facebook Private Support Group:  Houston.CRPS.POTS.FIBRO.nMore
Private messages can be sent via Facebook messenger @HoustonCRPS
Contact: Amy Vallejo
RSDSA Registration Number: 26249
Plano
Plano RSD Angels – Plano, TX
New Group – Meeting are TBD. If you are interested in attending a support group please contact Jaclyn by email for information.
To join the private Facebook group please email Jaclyn.
Contact: Jaclyn Drexel
RSDSA Registration Number: 22530
Email: planorsdangels@gmail.com
Facebook: facebook.com/groups/RSDplano/
Telephone and Email Support Only
Contact: Vickie Thoma
RSDSA Registration Number: 4443
Tel: 972.625.8140
Email: rsd2crps@yahoo.com
San Antonio
Monthly Meetings
Contact:  Luann Vanderpots
RSDSA Registration Number: 18310
Tel: 210.844.7300
Email: thevanderpots@yahoo.com
Utah
Layton
Intermountain – Layton CRPS Support Group
This group does not meet on a monthly basis.  If interested in attending a meeting please contact Boyd and he will add you to the email list indicating when the next meeting will be.   The location for the meeting is Intermountain Layton Clinic, 2075 University Park Blvd. Layton, UT
Contact: Boyd Eastman, DPT or Jeremiah West, MD
Tel:  801.779.6330
Email:  boyd.eastman@imail.org or jeremiah.west@imail.org
Vermont
Newport
Northern Vt Rsd/Crps Support Group
Meetings starting Wednesday, May 7 from 6 pm – 7 pm
Please contact BilliJo for location and details.
Phone / email support only
Contact: BilliJo Ryea
PO Box 1067, Newport, VT 05855
RSDSA Registration Number: 25518
Tel: 802.624.0854
Email: billijostonge2013@icloud.com
Virginia
Chantilly
Washington DC RSD Awareness / Support Group
The support group meets every other month on the weekend. The day and time will vary. At present the group is not meeting in person however, Carolyn is hoping to start virtual meetings in the near future.  At this time you can contact Carolyn for Phone / Email support or join the private Facebook group.
Location:  Sully Government Center, 4900 Stonecroft Blvd., Chantilly, CA 20151
Contact: Carolyn McNoldy
RSDSA Registration Number: 32209
Tel: 571.233.6260
Email: cmcnoldy@gmail.com
Statewide
Virginia HUGS for RSD/CRPS Private Facebook Group
This is a Facebook group/place where people whose lives have been impacted by Reflex Sympathetic Dystrophy (RSD)/Complex Regional Pain Syndrome (CRPS) and chronic pain can come for encouragement and emotional support, ask questions, and share ideas and information. This organization will also aid in raising awareness for RSD/CRPS and chronic pain; We need to take action, control, and educate people about these life-altering disorders. Family and Friends are welcome. We can make a difference starting with our own RSD Family.
Contact: Stephanie Roberts
Email: smr276@email.vccs.edu
Virginia Beach
Friends Living with RSD/CRPS
Meets 3rd Tuesday from 11 am to 1 pm
Contact: Debbie Holt
RSDSA Registration Number:  32447
Tel: 757.737.1379
Email: debszhi@gmail.com
Washington
Seattle
CRPS Seattle
For people living with RSD/CRPS, their caregivers, friends and loved ones. Our intent is to provide information, support and a forum for discussion for those dealing with this disease. Educating for Awareness on a daily basis is how we find options that will lead us to a cure. One Piece of the puzzle at a time. The meetings are held the 1st Wednesday of every month from 6:30 – 8:00 pm Pacific time.
Location: North Seattle Church, Room 101, 2150 N. 122nd Street, Seattle, WA 98133. Please contact Lee and Kevin if you plan to attend so they have enough chairs, materials and refreshments. Download detailed information on the meeting.
Contact: Kevin and Lee Greenan
RSDSA Registration Number: 33086
Tel:  425.922.0950
Email: lee@thecrpspuzzle.com, kgreenan13@gmail.com
Website: The CRPS Puzzle
Spokane
Rising Phoenix – CRPS
Meets the 2nd Tuesday of every month from 6:30 pm – 7:30 pm
Downtown, Spokane Public Library, Spokane, WA
Contact: Jennifer Ray
RSDSA Registration Number: 33876
Tel:  509.919.1752
Email: risingphoenixcrps@hotmail.com
West Virginia
Statewide
RSD/CRPS WV
Contact: Nina
RSDSA Registration Number: 25846
Email: profslota@yahoo.com
Website: RSD/CRPS WV
Wisconsin
Green Bay
Northeastern Wisconsin RSD/CRPS Support / VOICES BEHIND THE FIRE
Meets the 2nd Tuesday of each month from 6 pm – 8 pm.
Please join us for this patient-led support group. Our goal is to help create a safe place for those diagnosed with RSD/CRPS, to share their journey and to promote family, friends, and caregivers to join us.
Location: Green Bay, WI
Contact: Lu Ann Boulanger
RSDSA Registration Number: 34165
Email:  voicesbehindthefire@gmail.com
Greendale
Phone Support Only
If Beverly doesn't answer please leave your telephone number and she will return your call.
Contact: Beverly Kitzke
RSDSA Registration Number: 3363
Tel: 414.421.4536
La Crosse
New Group / Phone Support Only
To help others who have RSD to realize they are not alone and try to have some relief in the pain.
Contact: Kimberly Young
RSDSA Registration Number: 24607
Tel: 608.769.0099
Email: kkymmm@gmail.com
Wyoming
Please check surrounding states for support groups: Colorado, Idaho, Montana, Nebraska, South Dakota, Utah. Please reach out to us if you are interested in starting a group. Find an online support group here.
Puerto Rico
Grupo de apoyo Puerto Rico RSD/CRPS
Contact: Mariamgelis Rivera
(Tel: 787.597.2590, Facebook)
Jeanette Rodriguez (Tel: 787.309.3937, Facebook)
puertoricorsd.blogspot.com
Facebook Group (Grupo de apoyo Puerto Rico RSD/CRPS)
Twitter
Adviser on Public Relations for Patients in Puerto Rico and APF Leader Action Network Puerto Rico helping to promote Awareness. If you want advice, help to be part of a support group, or to create one in your area, contact me.
Contact: Yazmin Michelle, Tel: 787.617.0333, puertoricochallengersd@live.com, Facebook Group (Puerto Rico Challenge RSD/CRPS), Twitter, Facebook/Yazmin Michelle
Volunteer support member of fundacionfer.org, organization organized by a rheumatologist to help people in pain.
International
iPain International Pain Foundation Power of Pain Headquarters Our mission is to educate and support the chronic pain community around the world.
International Research Consortium for CRPS
Email: crpsconsortium@gmail.com
International Research Foundation for RSD/CRPS
Australia
Australian RSD/CRPS Support Group
Email: AustralianRSDCRPS@gmail.com
PainAustralia Limited & Additional Resources
The Purple Bucket Foundation Inc.
Canada
P.A.R.C. (Promoting Awareness of RSD in Canada)
Pain BC: We have a shared passion for reducing the burden of pain and making positive change in the health care system in British Columbia, Canada.
Contact: Krista Spence
Email: calgarycrpsgroup@gmail.com
New Zealand
Kiwi CRPS
kiwicrps.co.nz
Email: kiwicrps@gmail.com
South Korea
United Kingdom
Burning Nights CRPS Support – UK