By Samantha Barrett, Special Events Coordinator
Welcome, 2017! So many of us were ready for a new year. With the new year comes expectations of resolutions, bettering oneself, and change overall. Not only is RSDSA no different than everyone else, but we also want to help people reach their goals/resolutions and then some!
As you may have seen in our emails, we have a set of initiatives for 2017 here at RSDSA. They include:
Co-sponsoring Camp for Courageous Kids- a camp for youngsters in pain for our third year
Continuing to transform lives with our "Treating the Whole Person Conferences," the next one is scheduled for Nashville in April 2017, as well as utilizing our live-stream
Implementing our first statewide three-part Webinar for The Nursing Association of CT and the ARNP, Nurse Practitioners, whose pilot will be replicated nationally
Providing the CRPS community with cutting-edge scientific information readily available via our website and conference videos
Fostering self-advocacy with mentoring and peer-to-peer counseling
Updating a comprehensive resource compendium for individuals struggling to survive financially and to improve their quality of life
Continuing our college initiatives for students with CRPS, including publications geared specifically for them
Hosting a first-ever retreat for young adults, a pilot program which we plan to replicate nationally
Developing a reference protocol for professionals utilizing IV ketamine to treat intractable CRPS
Partnering with medical device manufacturers and pharmaceutical companies in their clinical trials
Offering complementary approaches to healing through our educational conferences
Facilitating support groups and raising awareness, promoting events across the country
So, how can you help this new year?
Follow us on social media to stay up to date with all things RSDSA. You can even share our updates with your social media friends and followers to help us spread the word. (Facebook, Twitter, Instagram, Pinterest, YouTube)
Donate to RSDSA and encourage the people you know to donate to help us work towards our initiatives
Attend RSDSA events- whether they are our educational conferences or our walks throughout the country, being at these events is so important. For many members of our community, it is the first time they meet others with CRPS/RSD. You can find out more about our events, such as our Nashville conference, on our website or on our social media pages. Some events are exclusively online, which makes it fantastic if you cannot make it out one day.
Adopt Penny Pig. Penny Pig helps us with our kids' camp. This camp is for children living with various chronic pain syndromes, including CRPS/RSD. We co-sponsor this camp and have been lucky to do so for the past couple years. All you have to do is send us an email at [email protected] and we will send you a pig. We ask that you collect change and spare cash and send it in (via check or PayPal) and we will apply it towards the camp. You get to keep the pig.
Sign up to be a part of our 20-year study. This information is incredibly valuable to us and will help us learn even more about CRPS.
Hold a fundraiser. Contact Samantha, RSDSA's Special Events Coordinator, to start planning your event. She will help lead you in the right direction. Whether you want to plan a walk, dance-a-thon, restaurant night, sales fundraiser, or anything else that you can dream up, we will do our best to help you!
Join or start a support group! Meet others with CRPS/RSD and become a part of each other's support network. Information can be found on RSDSA's website and by emailing [email protected]
Share the link to RSDSA's accredited courses with your team of doctors and nurses. They will get credits that they need while learning more about CRPS/RSD.
Submit a blog for RSDSA's hit blog series, #TheTuesdayBurn. Is there a topic that you've wanted to write about, but haven't gotten a chance to do yet? This is your year! We ask that all potential guest bloggers send an email to [email protected] with their blog idea(s) and any sample of writing they've done in the past (if applicable). We will provide more information from there! You can also submit stories to The Mighty, whom we have partnered with over the past year. They link stories about CRPS/RSD back to RSDSA so people can find us as a resource!
Watch RSDSA's YouTube videos and Livestream. YouTube features educational videos from past conferences while we Livestream conferences as they are happening. Our Livestream is very interactive and allows you to take part in the conference, even if the conference is in Tennessee and you live in Washington!
Donate extra medical equipment you have to our medical equipment exchange. Someone out there is looking for a wheelchair, a cane, a scooter, and even other things that you may have extra of. If you just upgraded to a different device, put the old ones to good use!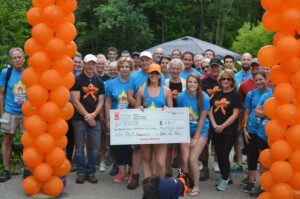 Do you have another idea on how the RSDSA community can help us reach our initiatives and can help make our 2017 a better year? Send us an email or comment on our posts! We're always interested in hearing your ideas.
From all of us at RSDSA, we hope you have a great 2017 and we hope to see you out at one of our events!